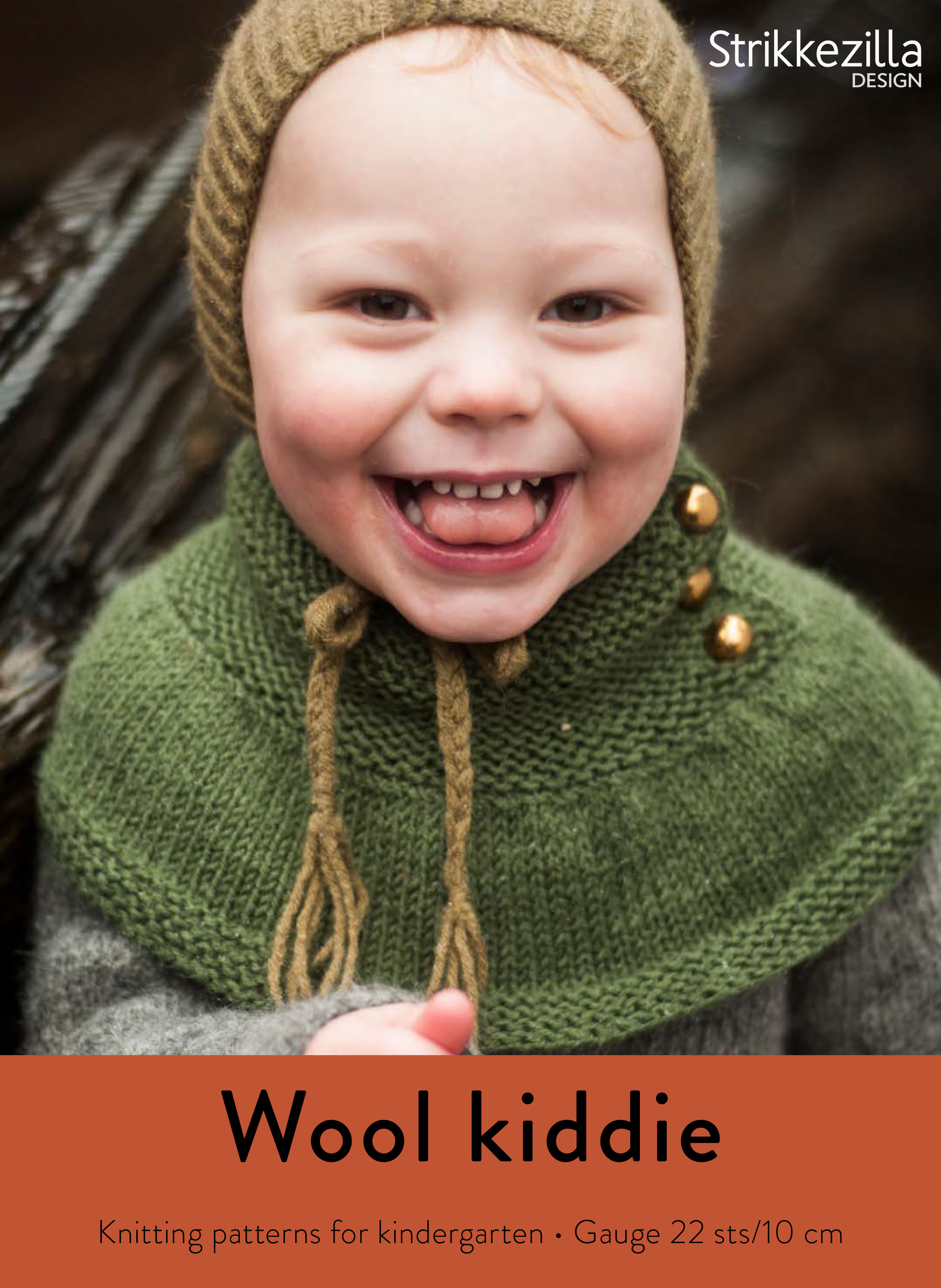 English Patterns
Wool Kiddie
One of the best things I know of is dressing my small cuties in wool knits. All those
frustrating hours knitting, because it takes time, because you had to rip out stitches,
because you lost the scissors (again), all the weaving in and the dread, that you might not
have enough yarn. All is forgotten, once you see your beautiful knits in use.
These patterns were originally released in 2016 in Norwegian, so it is high time it was
translated into English.
All the patterns included in this folder are
knit with yarn in the same thickness. If
you're going after gauge, look for yarn that
have gauges 21 to 23 stitches per 10 cm.
Any DK-weight yarn will do, really.